The Beerman Show first went on the air late 2007 with a unique style of featuring upcoming talent along with established mainstream artists, the original 3 hour show format soon doubled to a face melting 6 hours of the best new music incorporating listener requests, competitions, tour news, interviews and of course world debut airplays.
As the popularity of the show grew, a new format for reaching the listeners was required and we witnessed the birth of Top Rock Radio, streaming in FM quality and no limitations on content or scheduling a brand new listening experience assaulted the airwaves, where dedication to promoting the new unsigned talent available to the listeners is uppermost which in turn led to shows being produced for Bloodstock Radio, part of Britains Premier Metal Festival - Bloodstock Open Air and Birminghams own 107.5 FM Switch Radio.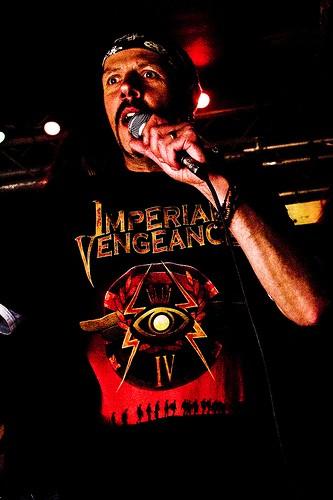 2009 saw the launch of the highly successful DJ Beerman Presents evenings held at The Old Wharf in Digbeth, Birmingham in conjunction with the promotional powerhouse that is Black Scorpion Promotions, giving fans of the show a night of FREE music showcasing bands and artists featured on Top Rock Radio. These events soon became a must attend date in the metal calendar with appearances by Point Blank Fury, Crimes Of Passion, The Satin Dolls, RPG, Third Bullet, Society Crisis, New Generation Superstars, Steroid Freak Pussy, Drag, Kismetik, Adust, Fallen Fate, Frantic Empire, Neverborne, Beyond Redemption, Morgue Orgy, Imperial Vengeance, Warlord UK, Korvus, Musta Talvi, Winters Eve, Eye Of Solitude, Haerken and Fornost Arnor.
The support to bring the best new metal from both established and underground bands will continue in 2011.

Check out the EVENTS page for updates on forthcoming Beerman Presents nights.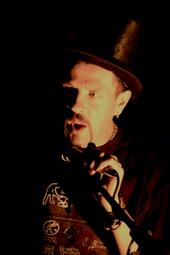 2009 also saw personal appearances compering at various events and charity functions including Metal For Millbrook supporting the Millbrook Cancer Centre, the Rock Against Child Pornography event held in Birmingham and the Help For Heroes Fundraiser again in Birmingham with 2010 seeing a return to compere Birminghams Help 4 Heroes event, various album launches and festivals including Femme Metals Halloween Party and the prestigious Pandamonium Club Xmas Boing. Bookings already confirmed for 2011 include appearances at @Twitrfest, FMACA, and Birminghams 2 day Femme Metal festival.
We are constantly taking bookings for personal appearances and selected DJ sets at gigs, festivals and events.

We also take bookings for Radio / TV shows and Interviewing

If you would like The Beerman to appear at your event please use the CONTACT menu.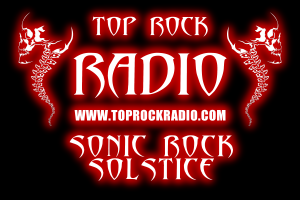 The weekend of June 18th, 19th 20th June 2010 saw our most ambitious project to date when Top Rock Radio hosted the second stage at the Sonic Rock Solstice Festival held in Builth Wells in Wales and featured apearances from featured bands Falling Red, Point Blank Fury, Long Day Fear, Dakesis, Third bullet, Captain Horizon, Aceldama, Steroid Freak Pussy and Crimes Of Passion

This was a huge success and The Top Rock Radio Stage will return in 2011





In addition to Top Rock Radio, Bloodstock Radio and 107.5 Switch Radio The Beerman has also hosted shows for European Klassik Rock Radio and continues to conduct televised interviews for U.S. based television channel OMC TV and contributes to Hot Fudge Magazine.



Tune in to The DJ Beerman Show

Top Rock Radio

Sundays 3:00pm - 9:00pm
and
Wednesdays 7:00pm - 10:00pm

107.5 FM Switch Radio (Birmingham)

Thursdays 9:00pm - Midnight

Bloodstock Radio

Wednesday Afternoons






Photographs courtesy of Stage Dive Photography